Violence against women is recognized by the World Health Organization as a serious and pervasive healthcare issue internationally. In this AMTA-Pro podcast, Dr. Sandi Curtis, music therapy professor and clinician, talks about the need for music therapists to be well informed about the latest in research and clinical strategies for helping victims recover and thrive. She talks about her clinical work over the years and challenges her colleagues to get involved. The prevalence of the problem indicates all music therapists will most likely encounter survivors of violence in their daily work. Awareness of the challenges and knowledge of evidence-based approaches equips music therapists to provide provide sensitive, evidence based, effective services for women survivors of violence.
Standard Podcast
[ 28:31 ]
Play Now
|
Play in Popup
|
Download
AMTA-Pro Podcast + January, 2016
Music Therapy for Survivors of Violence: Current Practice and Research Trends
Sandra L. Curtis, PhD, MTA, MT‐BC
— + —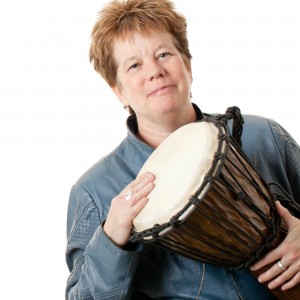 Sandra L. Curtis, PhD, MTA, MT-BC, is Professor and Graduate Music Therapy Program Director at Concordia University in Montreal, Quebec. She has more than 30 years experience in clinical practice, education, and research, specializing in work with survivors of violence, people with differing abilities, and in palliative care. Her current research interests include Feminist Music Therapy and Community Music Therapy. She is recipient of a Social Justice Person Award (University of Windsor).
Bibliography
Black, M. C., Basile, K. C., Breiding, M. J., Smith, S. G., Walters, M. L., Merrick, M. T., Chen, J., & Stevens, M. R. (2011). The national intimate partner and sexual violence survey (NISVS): 2012 summary report. Atlanta, GA: National Center for Injury Prevention and Control, Centers for Disease Control and Prevention.
Curtis, S. L. (forthcoming 2016). Music for women survivors of violence: A feminist training manual. Gilsum, NH: Barcelona Publishers.
Curtis, S.L. (2013). Women survivors of abuse and developmental trauma. In Lillian Eyre (Ed.), Guidelines for Music Therapy Practice: Mental Health. Philadelphia, PA: Barcelona Publishers.
Fesler, M. M. (2007). The effect of music therapy on depression and post-traumatic disorder in a shelter for victims of domestic violence. Unpublished manuscript. Radford University.
Hahna, N. D., & Borling, J. E. (2004). The Bonny Method of Guided Imagery and Music (BMGIM) with intimate partner violence (IPV). Journal of the Association for Music & Imagery, 9, 41–57.
Hernández-Ruiz, E. (2005). Effect of music therapy on the anxiety levels and sleep patterns of abused women in shelters. Journal of Music Therapy, 42(2), 140–158.
Kanani, R. (2012). DOJ director on violence against women in the United States. Retrieved from http://www.forbes.com/sites/rahimkanani/2012/03/08/doj-director-on-violence-against-women-in-the-united-states/
Teague, A. K., Hahna, N. D., & McKinney, C. H. (2006). Group music therapy with women who have experienced intimate partner violence. Music Therapy Perspectives, 24(2), 80–86.
United States Department of Justice. (2012). Office of violence against women: Areas of focus. United States Department of Justice, Office of Violence against Women. Retrieved from http://www.ovw.usdoj.gov/index.html
World Health Organization. (2012). Violence against women: Intimate partner and sexual violence against women. Fact sheet No. 239. Geneva, Switzerland: WHO. Retrieved from: http://www.who.int/mediacentre/factsheets/fs239/en/#
York, E. & Curtis, S. (2015). Music therapy with women survivors of domestic violence. In Barbara Wheeler (Ed), Trends in Music Therapy. New York: Guilford Press.
Online Resources:
US: stopvaw.org
Canada: http://swc-cfc.gc.ca/violence/index-eng.html