Individuals and families in limited-resource communities face real challenges not only in finances but also in opportunity. Insecurity and stress resulting from limitations in food, shelter, health, safety, and other basic needs impact all aspects of a person's well-being. In this AMTA-Pro podcast, two of our music therapy colleagues, Elizabeth K Schwartz and Dr.Varvara Pasiali, discuss these complex challenges and ways in which music therapists can focus on helping children move away from stress, insecurity, and dysfunction toward trust, belonging, and opportunities. Varvara describes her research and clinical work with high-risk youth in a YWCA afterschool program in North Carolina, and Elizabeth describes her work with children eligible for Head Start services in New York. This AMTA-Pro podcast includes songs and interventions found effective in addressing specific issues these kids face in their daily lives.
Standard Podcast
[ 1:05:06 ]
Play Now
|
Play in Popup
|
Download
Preventive Models of MT for Children in Limited Resource Communities
with Varvara Pasiali, PhD, MT-BC and Elizabeth K. Schwartz, MA, LCAT, MT-BC
In this AMTA-Pro podcast, our music therapy colleagues Dr. Varvara Pasiali and Elizabeth Schwartz talk about their clinical work and research with children in limited resource communities. Beth and Varvara have found the following challenges arise with families in limited resource communities:
(1) Insecurity related to food, shelter, clothing, money, and opportunity.
(2) Challenges to health and safety for self, family, community, and environment.
Both music therapists designed their music therapy group experiences to help each high-risk youngster participating in music therapy groups move from:
(1) stress to trust,
(2) insecurity to belonging, and
(3) dysfunction to health
Varvara describes her study to investigate the effect of group music therapy on developing social skills in high risk children in a YWCA Afterschool Program in North Carolina. The research is published in the Journal for Music Therapy as noted in the Resources Section below. Encouraging results of the music therapy program include:
(1) a reduction of average number of behaviors in which children were classified as High Risk on the HCBS,
(2) improvement in communication, hyperactivity, engagement and communication on the SSIS, and
(3) parent ratings paralleled teacher ratings.
Elizabeth provides group music therapy in an inclusive setting for children eligible for Head Start on Long Island, NY. Children in families with incomes below the federal poverty level as well in families with circumstances such as homelessness, children in foster care, or children receiving TANF or SSI may also qualify for services. She has found music and therapy effective in helping the youngsters take steps toward trust, a sense of belonging, and secruity in their daily lives and promoting school readiness to open opportunities in their lives.
Both AMTA-Pro podcast speakers share a number of songs and interventions found effective in addressing specific issues and challenges these kids face in their daily lives.
Resources
Pasiali, V. & Clark, Cherie. (2018). Evaluation of a music therapy social skills development program for youth with limited resources. Journal of Music Therapy. Advanced online publication. doi: 10.1093/jmt/thy007/5001137
https://academic.oup.com/jmt/advance-article-abstract/doi/10.1093/jmt/thy007/5001137
---
www.RaisingHarmony.com/PreventiveModel
---
About the AMTA-Pro Speakers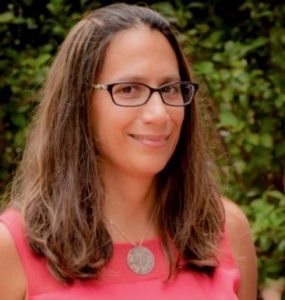 Varvara Pasiali, PhD, MT-BC, is Associate Professor of Music Therapy at Queens University of Charlotte. She completed her Master's in music therapy at the University of Kansas in 2002 and her doctorate at Michigan State in 2010. Dr. Pasiali's research interests include early intervention, prevention, resilience, and parent-child attachment/reciprocity. Her main lecturing areas include improvisation skills, working with children with special needs, family-based therapy, and psychology of music. Dr. Pasiali is a regular presenter at conferences and has published in various journals. She also serves as an associate editor for Approaches: Music Therapy & Special Music Education. Contact via email: pasialiv@queens.edu.
Elizabeth K. Schwartz, MA, LCAT, MT-BC has been practicing music therapy in New York for over 25 years. She is the co-founder of Raising Harmony: Music Therapy for Young Children and is the author of Music, Therapy, and Early Childhood: A Developmental Approach and You and Me Makes We: A Developmental Songbook as well as a number of book chapters and articles. Beth is chair of the Education and Training Advisory Board of the American Music Therapy Association and is an adjunct faculty member at Molloy College. Contact via email: Elizabeth@RaisingHarmony.com