AMTA's Federal Advocacy for Music Therapy
AMTA-Pro Podcast ~ February 2021
Judy Simpson, MT-BC and Rebecca Preddie
— + —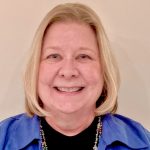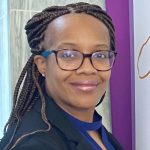 In this AMTA-Pro podcast, AMTA's Government Relations Director Judy Simpson and AMTA's Senior Federal Policy and Programs Analyst Rebecca Preddie overview the extensive work of AMTA's Government Relations team on behalf of the profession of music therapy and the people music therapists serve. This discussion provides the information and contacts music therapists need to get involved in helping raise the impact and efficacy of music therapy services and to increase access to music therapy in the areas of health, education, veteran services, and the health care work force. The AMTA-Pro podcast notes provide a wealth of advocacy resources for music therapists.
Standard Podcast
[ 32:22 ]
Play Now
|
Play in Popup
|
Download
1. Priority issues for AMTA in 2021 and beyond reflect the mission of AMTA of increasing awareness of music therapy and increasing access to music therapy services. In addition to being active in advocacy for music therapy on state and local levels, AMTA works diligently with federal agencies and federal legislators to raise their awareness of the impact and efficacy of music therapy services in four key areas: health, education, veteran and military services, and health care work force.
2. AMTA is active in about a dozen national coalitions. Being involved with other associations
and professionals in these coalitions gives music therapy an equal voice in matters that impact
our profession and services. Links to the national coalitions are in the Resources section of this
podcast.
3. AMTA works diligently through the coalitions and task forces, presenting the music therapy
research, rationale and stories in a way that makes the best case for music therapy and verifies
that the voice of music therapy is heard. In the long run, these efforts result in more music
therapy services being offered to more people.
4. Legislation and policy involving music therapy has been impacted by federal advocacy efforts
over the years. AMTA has not only worked closely with a number of legislators and their
staffs, but also with federal agencies such as the Department of Labor, the Department of
Health and Human Services, the Department of Education, and the National Endowment for
the Arts. Links to these departments and key federal agencies are found in the Resources
section of this workbook.
5. AMTA is now equipped to send more information to members. These alerts, calls to action,
and information packets will allow every AMTA member to be involved in matters that
directly impact our profession and our ability to provide quality services to a growing number
of people.
Resources 
Details about AMTA's involvement in federal legislation and policy impacting music therapy
are found in the Policy and Advocacy section of the AMTA website
http://www.musictherapy.org
Section 1 – Advocacy Basics
Definition of advocacy. Overview of the lawmaking process.
Section 2 – Federal Advocacy
COVID-19 legislative and regulatory information relevant to music therapy practice and service delivery. Federal advocacy highlights. Federal legislation and regulations of importance to the music therapy community.
Section 3 – State Advocacy
State specific COVID-19 information relevant to music therapy practice and delivery. National overview of State Recognition Operational Plan (SROP). Current state recognition. State legislation updates.
Section 4 – AMTA Government Relations Team
Names and Bios of AMTA Government Relations staff
Section 5 – Coalitions and Partnerships
List of current AMTA coalitions and partnerships
Section 6 – Advocacy Events
Recent advocacy events held by AMTA or AMTA partners.
Section 7 – Find Your Legislators
Resources to assist members with locating their state and federal elected officials.
AMTA-Pro Podcast Speakers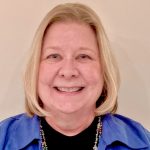 Judy Simpson, MHP, MT-BC, has worked as AMTA's Director of Government Relations since 1999, representing the music therapy profession with legislators and agencies on the state and federal level. For the last 15 years, Judy has led AMTA's national state recognition initiative in collaboration with the Certification Board for Music Therapists. She has presented and participated in advocacy trainings and events in 28 states and has contributed to legislative and regulatory language in 40 states. Prior to her work with AMTA, Judy's 17 years of clinical experience involved developing music therapy programs in hospital settings, including physical rehabilitation, oncology, labor and delivery, psychiatry, ICU, and general medicine.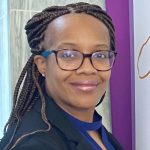 Rebecca Preddie, the Senior Federal Policy and Programs Analyst for the American Music Therapy Association, is responsible for coordinating and implementing AMTA's Federal advocacy strategies. Rebecca is AMTA's national representative in over a dozen Washington, DC-based coalitions and task forces, and she is responsible for the awareness of the efficacy of music therapy services in the U.S. Congress and in numerous federal agencies. She has given presentations to the Congressional Arts Caucus, Arts Advocacy Day participants, Health Professions Network, and many other coalitions and alliances.  In addition to representing AMTA, Rebecca regularly updates AMTA members on advocacy issues of national significance while simultaneously engaging them in the advocacy process and she serves as co-chair of AMTA's Government Relations and Reimbursement Committees. Rebecca received her Bachelor of Arts in African-American Studies from the University of Maryland – College Park and has worked on the AMTA staff since January, 2000.